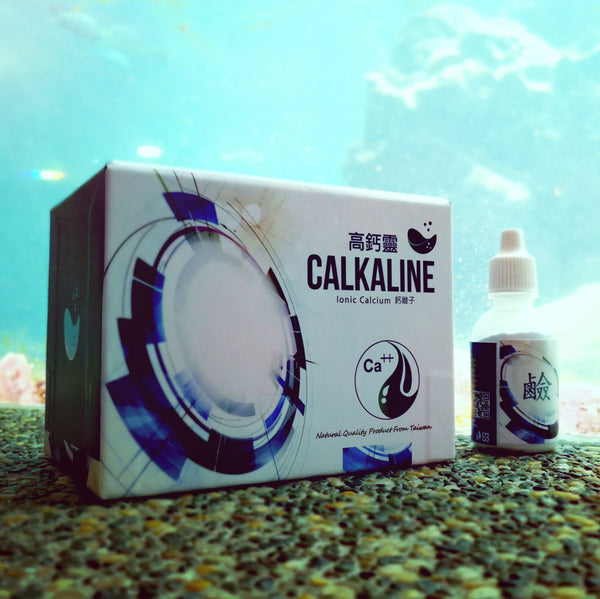 CALKALINE - Natural alkaline minerals derived from the treasure of the sea.
Calkaline is a concentration ionic alkaline minerals extracted from oyster shell, seaweed, pearl, and stalactit. These materials are reduced to a size of 10 ~ 30 nanometer with modern nanotechnology. The fine powder of raw materials is then go through a patented high temperature electrolysis process to extract unwanted acidic compounds such as carbonate, sulphate, nitrate, etc. The end product is a combination of pure and very active ionized alkaline minerals.
Adding one droplet of Calkaline powder into a glass of normal drinking water will instantly turns it into a glass of ionized alkaline water with pH of at least 10 and ORP value of more than -500 mV. Calkaline water has the exact same properties of the common ionized alkaline water produced by the water ionizer.
Simple Scientific Introduction of Calkaline
Properties of Calkaline Water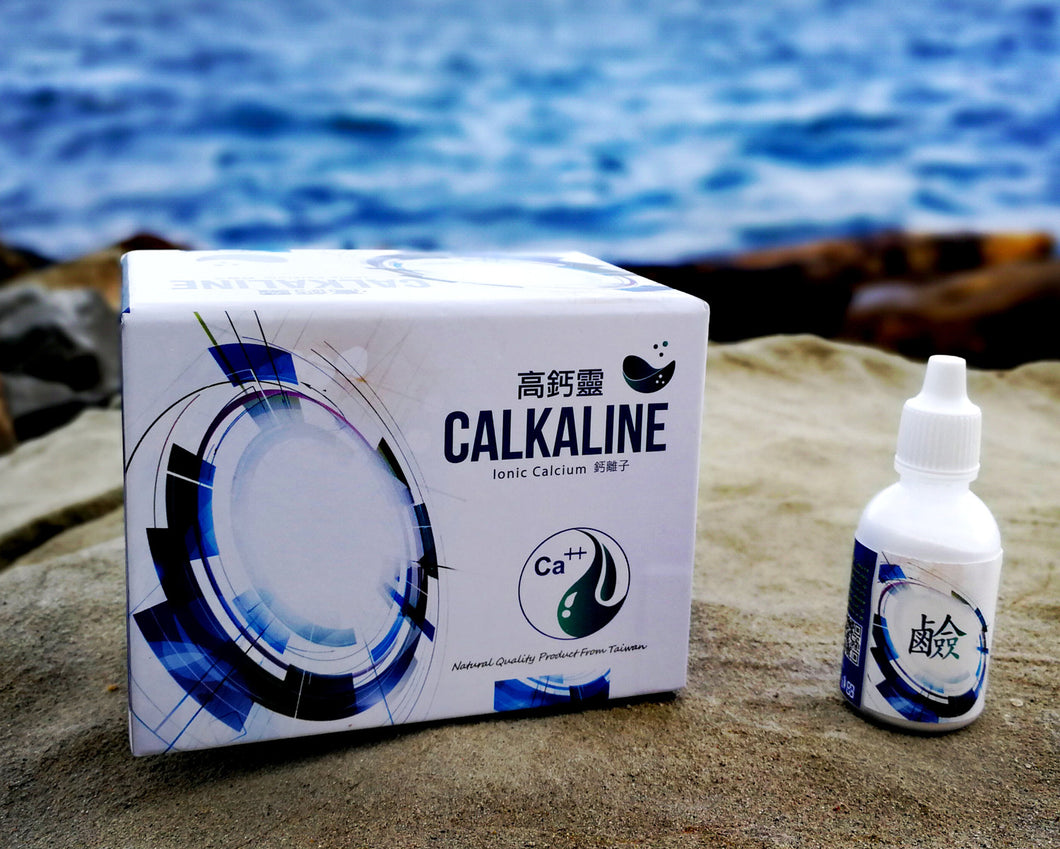 WORLD WIDE FREE SHIPPING
Your Calkaline Will be Delivered to You by FedEx
All orders are directly dispatched from our office in Taichung, Taiwan via FedEx International Priority Shipping. Your parcel will reach you within 1 week time. Here is the estimated delivery time:
Hong Kong and South East Asia: 2 Working Days
Australia and New Zealand: 2 ~ 5 Working Days
United States & Europe: 3 ~ 6 Working Days
Others: 5 ~ 10 Days
SINCERITY MATTERS
Money Back Guarantee
If you do not experience any positive changes at all by the time you finish drinking one box of Calkaline, kindly contact us to ask for a refund. But there is only one condition, you must finish drinking the whole box (6 bottles) of Calkaline in order to experience the health transformation. Of course, we can't check on you. This "Sincere Agreement" is completely based on mutual trust.
They call us naive or crazy for providing money back guarantee only after the customer finished consuming the product. We don't care! We just want the world to know there is this wonderful solution available. We cover all the risk. You've nothing to lose, except the shipping fee. But, you will experience great changes by the time you finished the 3rd bottle.
Feel the changes, you will be amazed...