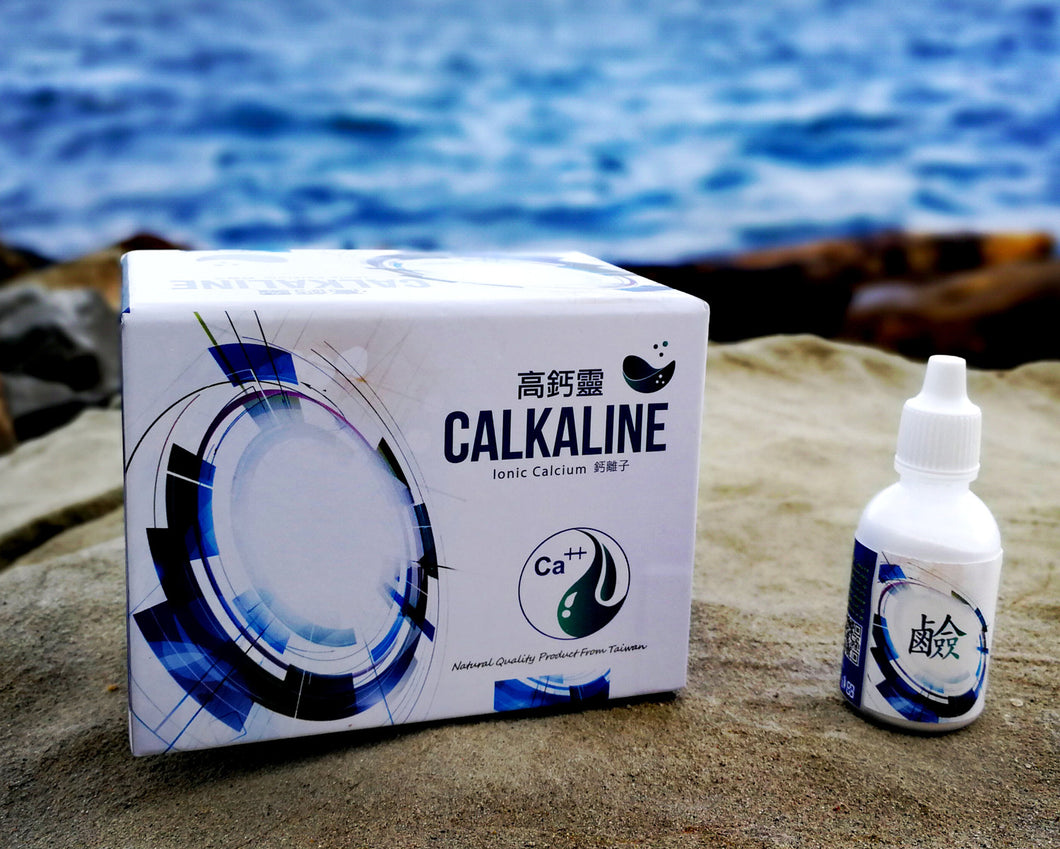 Copy of Calkaline Ionic Calcium
Regular price $239.00 $197.00 Sale
Activated Ionic Calcium
1 box of Calkaline contains 6 bottles (6 x 15g) of active alkaline ionic calcium. Each bottle can be used to turn approximate 90 Liters of ordinary drinking water to become ionized alkaline water with pH around 11. Assuming you are drinking 3 Liters of Calkaline water everyday, each bottle can last for about a month and 1 box is the supply of half a year. 
* Important Notice on Payment Gateway
Currently, we only have PayPal as our payment gateway provider. It does accept payment via credit card or debit card, but some clients complained that somehow PayPal does not accept their credit card, especially debit card. If you are facing this problem, kindly write an e-mail to us at : calkalineinternational [at] gmail [dot] com and we will reply with alternative ways to process your order.